Teaching Staff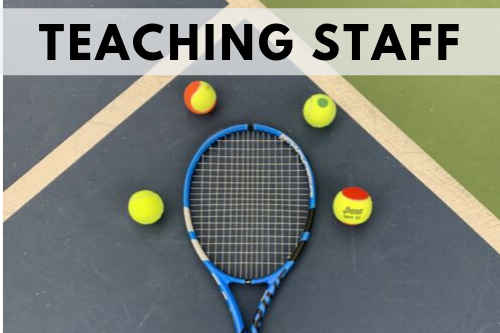 Todd Ashdown
Director of Tennis
Todd has been the Director of Tennis at Paramount Tennis Club (Westlake) since the club's inception in 2010. Prior to working at Paramount, Todd was the Director of Tennis at River Oaks Racquet Club in Rocky River for fourteen years. Todd was a graduate of St. Edward High School, where he currently has been the Head Varsity Tennis Coach since 2005, and received his bachelor's degree in Sport Management from Bowling Green State University. Todd is married to his wife Maureen, and together they are blessed to have three children (Ryan, Erin and Colin). In his spare time, Todd loves to cheer on all Cleveland sports teams. 
tashdown@paramounttennisclub.com
Brad Groleski
Head Tennis Pro
Brad Groleski is the Head Teaching Professional at Paramount Tennis Club Westlake. He has been a teaching pro at the club since 2010. A native of Springboro, OH and two-time OHSAA state qualifier at Springboro High School, Groleski played collegiate tennis at Cleveland State University. During his tenure, he played #1 singles and doubles during a 4 year career where the Vikings earned a NCAA Tournament berth. After college, he earned a Master's Degree while coaching at Drexel University in Philadelphia. Groleski is also the Director of Tennis at Westwood Country Club in Rocky River, OH. He enjoys teaching and coaching in the Cleveland area and being around people who are passionate about the sport of tennis!
bgroleski@paramounttennisclub.com
Zach Long
Director of Junior Programs
Zach was born in Ashland, Ohio and after playing tennis for Ashland High School, he went on to play four years of college tennis for Baldwin-Wallace College. Zach was a Captain for the team his Senior year and graduated with a B.A. in Education with a History and Social Studies degree. Zach has directed the Ashland city Summer tennis program for the past six years where he teaches all ages and directs the Summer tournaments. Zach frequently is our resident pro who helps run our Junior tournament desk. Zach teaches all ages and works especially well with our younger Junior players getting them started with the proper fundamentals necessary to advance their skill levels.
Jessica Browne 
Jessica is originally from the Chicagoland area and was a two time Illinois State qualifier in high school tennis, then moving on to play Division II collegiate tennis at Truman State University in Missouri. She has been teaching tennis in the Cleveland area for 9 years and is also the Head Girls Tennis Coach at Avon Lake High School.
Laura DiPaola 
Laura is a USTA certified tennis instructor and concentrates on youth programs at Paramount Tennis Club. Laura also supervises the tennis programs for the Pee-Wee, Juniors, and Beginning Adult programs for the Rocky River and Westlake Recreation Departments.
As an active member of USTA, Laura competes on various USTA teams. Laura is a graduate of Baldwin Wallace University and has a teaching degree in physical education.
Laura is married to John and has two children, Joe and Leann.
Steve Kuri
Steve comes to Paramount Tennis Club with 20 years of teaching experience in the Northeast Ohio area. He was born and raised in the Cleveland area and attended Western Reserve Academy and The College of Wooster where he was a two-time All American, and was ranked as high as #9 in the NCAA rankings. In 2019 he was inducted in the Wooster Hall of Fame.
He enjoys teaching all ages and levels of players. Steve is married to Michelle, who is the club manager at the Paramount Westlake facility.
Jeffery Mannies 
Jeffery Mannies is a USPTR certified tennis instructor who started teaching at Paramount Tennis in 2013 and has been a teaching professional since 2003. Having coached 10 years at Westlake High School, Jeffery includes in his coaching resume 10 SWC Coach of the Year awards and conference titles, along with coaching an Ohio state singles championship. Jeffery also coached 7 varsity years at Magnificat High School, enjoying being a part of the coaching staff of three Ohio State team championships. Jeffery graduated from Wittenberg University in Springfield, Ohio with a teaching degree and holds a Masters degree from St. Mary Graduate School of Theology in Cleveland.
Mark Merchant 
Mark Merchant comes to Paramount with 30 years of teaching experience. He played high school tennis at Gilmour Academy and his senior year went to States as a doubles team. Mark played tennis at Marquette University, singles and doubles and then played for 2 years on the National Amateur tour. Mark is the Head Tennis Coach for the Brunswick High School Girl's tennis team, completing his 3rd season in 2019. He is available for private and group lessons to players of all ages. Mark resides in Berea, with his wife Nicole, and children Savanna and Anthony.
Stephen Sundra 
Stephen came to tennis late, at the age of 18, during the Connors, Evert and Ashe era.  He was obsessed with the game from his very first hit.  A little later, he was playing Division I tennis for Cleveland State University which he did for two years and began teaching soon after.  Stephen has taught tennis as a certified professional in seven states, on both coasts and from Massachusetts to Florida.  He has taught tennis for over 30 years in the Cleveland area.  Tennis is his passion and he takes pride in all the students he has taught through the years, including some of the staff at both Paramount clubs.